Mats Eilertsen "SkyDive"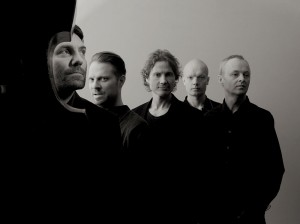 Thomas T. Dahl, guitar
Tore Brunborg, saxophones
Olavi Louhivuori, drums
Mats Eilertsen, bass
Alexi Tuomarila, piano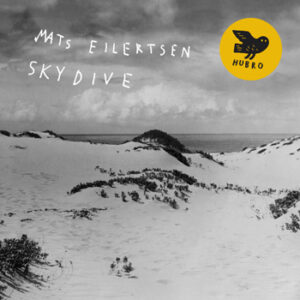 Listen to "Splendor"
Listen to "The Void"
The Void by matseilertsen
Reviews
"his ability to create anchored interaction—as much a melodic foil as his band mates while, like them, ensuring that the needs to the song remain paramount—makes even the simplest contribution not just essential, but irreplaceable."
"..a discography that, in its unassuming selflessness, does just the opposite, and brings increasing attention to a leader whose acumen as a performer is matched by his ability to write music that's deceptive in its apparent simplicity, and his skill in putting together bands with just the right players to meet his vision of the moment."
John Kelman, AllAboutJazz.com
"SkyDive is a particularly evocative and incisive record"
"Is undoubtedly proving his strongest work to date."
"SkyDive continues to showcase the extreme musicality of Eilertsen's compositions as he makes very good use of his collaborators, giving each one their own space in which to evolve and contribute"
TheMilkFactory 4.4/5                 
"SkyDive impresses as one of the most accomplished and all-around satisfying releases of the year, regardless of genre."
Textura                 
"A fine session, shot through with a healing note of reverie, and as intelligently shaped as it would appear heart-felt in nature"
Michael Tucker, Jazz Journal (Uk)
Indeed the album as a whole is eminently accessible and capable of considerable across the board appeal. Eilertsen's carefully crafted compositions are highly tuneful and the playing by the all star Scandinavian band excellent throughout. It's a tightly focussed set with the emphasis on a distilled ensemble sound and with the leader adopting a particularly selfless approach as the anchor of the group.
"musikk som fyller deg med velvære."
Dagsavisen, Roald Helgheim (N)
"opplagt kandidat til årets CD"
Dag og Tid
"Skydive» er en nytelse av sofistikert vakker musikk"
Bergens Tidende, Olav Gorseth 5/6
 "Brunborg er den primære melodifortelleren og løser oppgaven på majestetisk vis, og i likhet med de øvrige improviserer han nær melodien og dens ofte overraskende modulasjoner og akkordskifter. Nettopp disse små vriene og den helhjertede musiseringen holder det hele på den riktige siden av «motstandsløst», et vesentlig trekk siden bandet til tider låter så overveldende rikt og heldekkende at selve lydbildet feier all motstand til side."

Dagbladet, Terje Mosnes 5/6
"mer smakfullt basspill enn det han leverer, serveres nemlig ikke på bygdene nå til dags."
"Mats Eilertsen har rukket veldig mye i løpet av sine 36 år. «SkyDive» er hans foreløpige høydepunkt."  
"..a minor galaxy of young stars.."
"Here is contemporary European jazz of the highest quality; understated and ccompelling, it is music that makes its point through eloquence and sensitivity."
Jazzwise 4/5 – Stuart Nicholson (UK)
"Mats Eilertsen slår ut i full blomst med et vakkert og gjennomarbeidet album fullt av fine melodier.
Mats Eilertsen fra Trondheim har for lengst etablert seg som en av de fremste bassistene og komponistene
i norsk jazz. Han har opptrådt i en rekke ulike sammenhenger, og har de siste årene også hatt en solokarriere på stigende kurs.
På «Skydive» når han et foreløpig høydepunkt."
Adresseavise, Trygve Lundemo 5/6

"med en slik bandklang trekker Mats Eilertsen linjene tilbake til Nordens første jazz-storhetstid, med Jan Garbarek, Bobo Stensson og Palle Danielsson i spissen."
"Det er nemlig noe tidløst over komposisjonene, soundet og samspillet på «Skydive».
"..Og når sistemann (Eilertsen)  ikke bare er en bassist som har sørget for et enormt antall «golden moments» på andres plater opp igjennom (hans innsats på Kornstad Trios «Arched Shape» fra 2001 er konservatorielektyre for enhver bassist), men som også her overbeviser som låtskriver, sier det seg selv at vi har med et nordisk jazzlag i verdensklasse å gjøre."
Svein Magnus Furu, JazzNytt                 
"På numre som "Splendor", "Parachute Psalm" og "Embrace" får Eilertsen vist sin uomtvistelige evne til at skabe skønhedssøgende kompositioner med masser af luft og melodi. Her er Tuomarilas klaverspil ofte en sand nydelse, og guitarist Thomas T. Dahl tilføjer sammen Brunborg flere lag i musikken, der svæver sart og sanseligt."
Jakob Bækgaard,  Geiger.dk
Fra Konsert ved SoddJazzFestivalen i April 2011:
For et band! Jeg vet ikke hva jeg satte mest pris på; Thomas Dahls (g) perfekt posjonerte penselstrøk som både i forgrunn og bakgrunn er kunstverk i seg selv? Tore Brunborgs (ss,ts) sublimt svevende linjespill og evig fengslende tone? Eilertsens (b) ditto komposisjoner, melodisiøse basspill og naturlige autoritet? Eller den unge finnen Olavi Louhivuori (tr) som med ører på stilk fulgte opp det minste vink bra bandleder eller solist?
….ord blir noen ganger overflødige. Balsam for sjelen er det beste jeg kommer på her og nå.
Svein Magnus Furu, JazzNytt Nr 03:2011
Mats Eilertsen og hans SkyDive representerer noe av det aller fineste i norsk, og dermed internasjonal jazz for tida. Velkomponert, velarrangert, lyttende til hverandre – med masse plass til solid, improvisatorisk kapasitet.
Arild Rønsen, JazziNorge (konsert på MaiJazz)
´Mens Mats Eilertsen for eit mindre, men oppglødd publikum heldt laurdagens finaste konsert med bandet oppkalla etter siste album «Sky Dive»´
Roald Helgheim, Dagsavisen (konsert på MaiJazz)
Here are some options if you would like to order a copy of SkyDive: