Mats Eilertsen Trio
Harmen Fraanje, piano (NL)
Thomas Strønen, drums
Mats Eilertsen, bass
Album out on Hubro!
Mats Eilertsen Trio "Sails Set" (HUBROCD2524)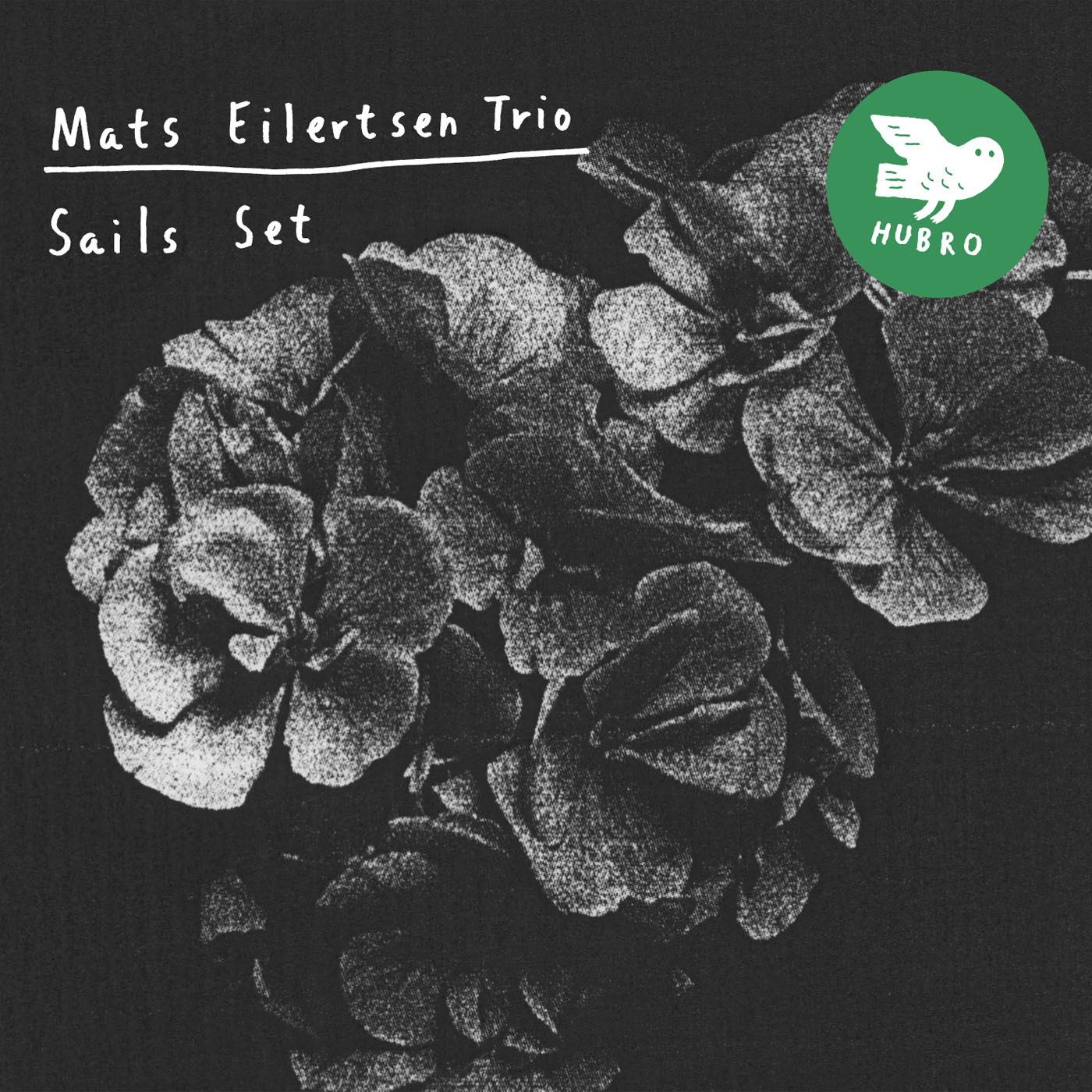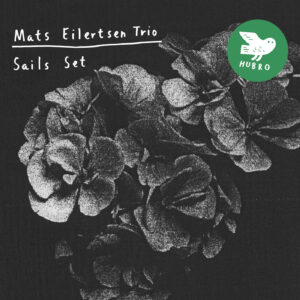 Here is a teaser with excerpts from the album:
Here are some options if you would like to purchase Mats Eilertsen Trio "Sails Set"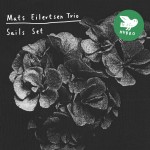 Where to buy:
Presse:
"I rarely award 5 stars but Sails Set is so intelligently crafted and beautifully destilled that it is nigh on perfect"
"a fascinating glimpse into the creative well from which he pulls from"
"An album that gives so much with so little and makes the ear crave just a little bit more"
http://www.birdistheworm.com
"they play what is needed when it is needed.
Each idea, each nuance in the music, is an instant distillation of countless possibilities shaped to the requirements of the moment, so perhaps it comes as no surprise that what emerges is often profound and always rich in meaning"
The result is a thoroughly natural and unpressured recording session, and one which conveys its naturalness and relative serenity to the listener. There is searching here, of course, but not a lot of anguish.
All three musicians put art and sound first, using their considerable technical skills as just the tools, not the means in themselves.
Peter Bacon, the JazzBreakfast
The vastly experienced Eilertsen has a broad conception of what his instrument can achieve, and his colleagues (fellow Norwegian Thomas Strønen on drums and young Dutch pianist Harmen Fraanje) are equally expansive, creating short studies in rhythm and texture that sail past the orthodoxies of piano trio playing.
Cormac Larkin, the Irish Times
That Sails Set seems filled with purposeful intent and sense of structure simply means Eiltertsen's trio is looking to create music and not just aimless meandering.
Sails Set represents palpable growth and even deeper empathy amongst the members of Eilertsen's trio. There may be no charts, but this ship clearly knows where it's going.
John Kelman, AllAboutJazz      
"Kaptein Eilertsen set segl"
"Mats Eilertsen har mange jarn i elden, og han leier meir enn eitt av Norges beste jazzband."
"Utruleg vakre songar…  ….med sterkt resultat."
R. Helgheim, Dagsavisen
"Denne trioen leverer kollektive improvisasjoner med en uvanleg idérikdom og formsans"
"Plata har knapt ein likegyldig augneblink"
L.Mossafinn, Dag og Tid            
"Vi får høre tre glimrende musikere og i flere passasjer når de en høyere enhet som resulterer i vakker, inspirert og energisk musikk"
 T. Lundemo, Adressa
Mats Eilertsen Trio, Set Sails: Bassist Eilertsen has concocted an intriguing album, and he achieves it through some seriously delicate subtleties. He's joined by pianist Harmen Fraanje and drummer Thomas Stronen (recently a Jazz Pick with his duo Food with Iain Ballamy). For the most part, this is a series of short tracks, almost like a parade of interludes, and each give brief glimpses of restrained beauty. Stronen's percussion is often unexpected, and it's his surprising choices that prevents this album from ever getting sleepy. An album that shimmers with emotion, and keeps some of that emotion hidden, which, ultimately, leads to much of this album's intrigue. Just a beautiful recording. Recommended.           
Dave Sumner, E.music.com
 en betagande stund av fängslande musik
Det finns pianister och andra musiker som på ett mycket skickligt och känsligt sätt omfamnat tystnadens karaktär, men det är sällsynt att höra någon göra det så konsekvent och distinkt som Harmen Fraanje.
Mats Eilertsen är en alldeles utmärkt kontrabassist, ett lyssnande komplement till Fraanje då han hellre håller inne med en ton och en klang för att höja spänningen ytterligare. Han dröjer, avväger och siktar, och när han till sist släpper iväg tonen har han noga hunnit ta ut riktningen, och den landar som en perfekt pil i musikens bull's eye.
Peter Sjöblom, Tidningen Kulturen
Das Mats EilertsenTrio setzt sich aus dem norwegischen Bassisten Mats Eilertsen, dem SchlagzeugerThomas Strønen und dem niederländischen Pianiscen Harmen Fraanje zusammen. Dessen Piano bildet den klanglichen Mittelpunkt des neuen Albums »Sails Set«. Ruhig und tiefsinnig, so lässt sich am besten der erste Eindruck beim Hören beschreiben. Besonders auffallend ist dabei, dass es sich um ein >>improvisiertes Album« handelt. lmprovisation gehört zwar zum lazzwie der Dirigent zu einem klassischen Orchester, doch selten gelingt es so genial, das Resultat in all seiner Spontanität und Grenzenlosigkeit zu einem Album zusammenzufassen. »Sails Set« ist ein sehr entspanntes, musikalisch stimmiges Werk, bei dem leder Musiker seine persönlichen Momente hat, ohne sich jedoch mit seinem lnstrument zu sehr in den Vordergrund zu drdngen.Trotzdem ist es gerade das Klavier, das die Leichtigkeit des Klangs trägt-
Nordis 5/6 (DE)
"Un viking aux doigts de fée…Mats s'impose à l'orée de la quarantaine comme une référence de la contrebasse"…Telerama Sortir -19 Novembre 2014
"…De la musique profonde, intense et captivante" – Choc JazzMagazine -Décembre 2014
"… Sens de l'espace, attention prêté au son, minimalisme des formes, entre intimité chambriste et variations librement improvisées, hors de toute urgence… ce trio du contrebassiste norvégien est une belle présence." Jazz News Novembre 2014
"Prenant le contrepied du trio conventionnel, ils font naître une musique tissée en finesse qui revendique le droit au silence" 
Culturejazz.com
 Novembre 2014
Mats Eilertsen (b. 1975, Trondheim, Norway) 
is one of the finest and most distinct bass players on the Norwegian jazz scene of today. His skills and musical maturity make him the perfect trio member. He has a special warm and lyrical way of treating the bass, being steady and experimental at the same time, bringing it all together and yet showing openness, willingness, and constantly searching for new sounds.
Mats is a highly attractive musician and can also be heard as a member of the three ECM-asociated groups Tord Gustavsen Ensemble, the Source, Wolfert Brederode Quartet.
He has participated on numerous recordings and has also had the opportunity to perform with international stars such as Pat Metheney, Joshua Redman, Lee Konitz, Bobo Stenson, Kenny Wheeler, Tomasz Stanko,  Arve Henriksen, Solveig Slettahjell, Sonny Simmons,
Pianist Harmen Fraanje (b. 1976 in Roosendaal, The Netherlands) 
According to the internationally renowned website AllAboutJazz 'Harmen Fraanje is emerging as one of the most impressive young European pianists of the past decade.
'
He leads and coleads several groups like trio Reijseger Fraanje Sylla, a quartet with Fredrik Ljungkvist, Clemens van der Feen and Tristan Renfrow, a duo with guitarist Anton Goudsmit.
Besides that he's a sideman in several groups of Norwegian bassplayer Mats Eilertsen and member of the Michael Moore Quartet. 
With these projects he frequently performs at festivals and concert 
venues throughout the world. Recordings of the projects he's involved in have been released by eminent labels like ECM, Winter & Winter, Hubro Music, Challenge Jazz. 
Harmen collaborated with the likes of Ambrose Akinmusire, Mark Turner, Kenny Wheeler, Thomas Morgan, Tony Malaby, Cristina Branco, Ben Monder, Werner Herzog, Perico Sambeat, Igor Roma. 
Harmen is in the faculty of the Conservatory of Amsterdam where he teaches principal subject Piano Jazz and ensembles. Furthermore he's an Artist in Residence at the Fontys Conservatory in Tilburg, the Netherlands. 
Harmen lives in Amsterdam with his wife Esther and their three sons.
Thomas Strønen (b.1972 in Norway) 
is founder and leader of the norwegian/british band food, with british sax player Iain Ballamy.
Thomas Strønen has been an ECM recording artist since 2005 when the label released his album Parish, with Bobo Stenson, Fredrik Ljungkvist and Mats Eilertsen. It was followed by recordings with Food, Strønen's duo-plus-guests project with Iain Ballamy. Food's discs
He runs and composes for the ensemble Time Is A blind Guide and they have released 2 albums for ECM.
Humcrush is a duo with keyboardist Ståle Storløkken (and sometimes Sidsel Endresen)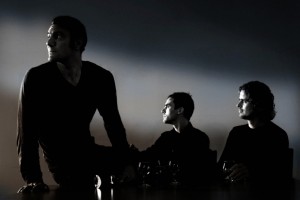 about our previous album "Elegy"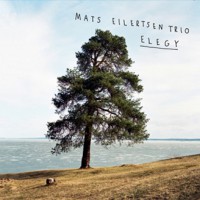 Elegy emerged as the result of a fantastic first meeting of three musicians who share their love of playing music with no boundaries, but with enthusiasm, drive and a sense of humour.
It is difficult to spot the dividing line between composed material and free improvisation here, and the sparks really fly when the three musicians get going. Their scope is broad, ranging from lyrical passages to improvised sections, but a spirit of playfulness permeates the album.
Listen:
REVIEWS:
#VÅRT LAND (NO)
Promises something out of the ordinary.
Mats Eilertsen has put together a jazz trio that gives the concept of lamentation a new dimension. It consoles us and bears us up
#VOLKSKRANT (NL)
Unspoiled and sweet…Joyful.
#DAGSAVISEN (NO)
News from Mats Eilertsen is good news…a disc you never tire of listening to.
#DAGBLADET (NO)
"Elegy" shows that the Mats Eilertsen trio has the necessary repertoire, individual/collective skills and ditto distinctiveness to become a favourite at club venues…
#JAZZISM
Fascinating interaction!
Music with a meditative quality.
#JAZZJOURNAL (UK)
One of the favourite releases of the year!
#JAZZWISE (UK)
This is a perfectly judged collaboration that would delight festival audiences across Europe.
#BERGENS TIDENDE (NO)
The lyrical bassplaying of Mats Eilertsen, together with the delicate coloring of Thomas Strønen on the drums and the fluent and tradition-liberatad pianoplaying of Harmen Fraanje, sparks throughout the whole recording.
With the the tradition well hidden in his sleeves, Harmen Fraanje lets loose a tonal language which is modern and refreshing, and makes together with his norwegian companions this into something much more than just a normal pianotrioalbum.
#AFTENPOSTEN (NO)
Combines a loose, easy style with inventive detail.