SKYDIVE TRIO
Thomas T Dahl, guitar
Olavi Louhivuori, drums
Mats Eilertsen, bass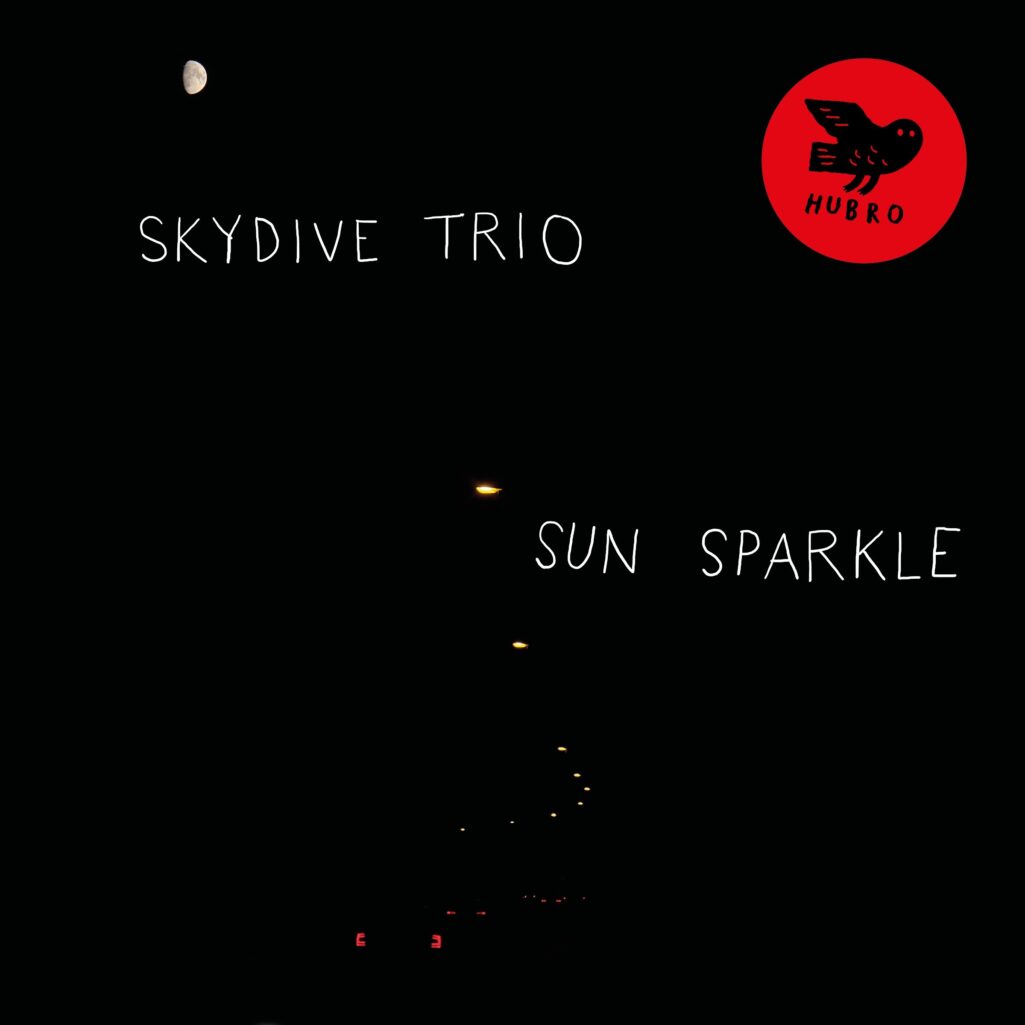 reviews:
Have a listen!!
Live performance from Sinus, Bodø 9th Feb 2018
SkyDive Trio's second album 'Sun Sparkle' – which arrives three years after its acclaimed predecessor, 'Sun Moee' – presents the listener with an intriguing set of paradoxes. A power trio who use full throttle only very sparingly, the band can appear to play loud music quietly, and quiet music, loud, countering jazz subtlety with rock attack. They also partner the relatively clean and melodic sound of Thomas T. Dahl's guitar with the mountainous riffs and deep, seismic explosions of Mats Eilertsen's bass, rather as if Pat Metheny was being accompanied by Peter Hook, of Joy Division and New Order. The great Finnish drummer Olavi Louhivuori somehow bridges the aesthetic gap, alternating crunching four-square rhythms with delicately shimmering percussive strokes.
There is no single SkyDive Trio style or sound and each of the ten, very varied original songs contains a very specific musical address to the listener, while their marked contrasts in tempo, mood and texture can also prove deceptive, with even the sun-dappled highlights of a sensitive lyrical ballad holding the odd dark shadow. As with all the best music, the devil is in the detail, and there's an often cinematic, widescreen quality to the production, with barely-heard, almost subliminal traces of overdubbed guitar or percussion sometimes hiding at the edges of the sound, as if to tease us. The paradoxes of 'Sun Sparkle' are perhaps most evident in the twin poles of the album's contents, with the opening 'Launch' – what at first appears to be a gritty post-rock slab of busily repetitive patterning – answered by the closing 'Wish I Was Who? (Camera Off)', a beautiful minimalist ballad whose Bill Frisell-ish country twang dances to the kind of stately pulse we might expect to hear in a Bach partita. These extremes are revisited in the second half of the album, when the wonderfully light and airy 'Spruce', with Mats Eliertsen's bowed double bass taking the melody line against Dahl's simple chordal refrain, followed by the heavy electric bass and distorted guitar of 'Ascending', before they reach a transfiguring synthesis in the deeply satisfying title track, 'Sun Sparkle', where Dahl's playing approaches a peak of restrained yet sharply intense lyricism that can recall the mastery of Jimi Hendrix or Carlos Santana at their most transcendent.
SkyDive Trio is also a kind of modest supergroup whose three members have had distinguished careers in a variety of ensembles, as both leaders, co-leaders and sidemen. Mats Eilertsen, who plays electric and acoustic basses on the album, and who composed four of the ten songs, including the opening and closing tracks, is an iconic player within the Norwegian and European scenes, having played in the first version of the hugely influential group Food with Iain Ballamy, Arve Henriksen and Thomas Stronen, as well as with Tord Gustavsen, Jacob Young, the Hakon Kornstad Trio and Solveig Slettahjell's Slow Motion Orchestra, among many others. In addition, he has appeared as a bassist with international stars such as Joshua Redman, Pat Metheny and Kenny Wheeler. Eilertsen has released four albums as a leader on Hubro, including 'Radio Yonder' (2009) and 'SkyDive' (2011), both of which feature Thomas T. Dahl and Olavi Louhivuori. All three played in the ensemble for Eilertsen's suite of compositions, Rubicon, commissioned for Vossa Jazz in 2014 and released as an album for ECM in 2016, as well as with its antecedent as the SkyDive Quintet with saxophonist Tore Brunborg and pianist Alexi Tuomarila. Eilertsen also appears with Nils Økland's band from the recent Hubro album 'Lysning.
Guitarist and composer Thomas T. Dahl, the principal soloist with SkyDive Trio and the composer of the album's 'Surface Stride', was a student at Trondheim Musikkonservatorium, and he continues to work in education, presently as Associate Professor at Greig Academy in Bergen. He played with the band Kroyt with vocalist Kristin Asbjornsen from 1993-2005, receiving the accolade of a Spellemannprisen, the Norwegian 'Grammy', in 1999. His other bands include Dingobats, and BMX with Per Jorgensen, Oywind Skarbo and Njal Olnes. He has also produced for HighasaKites, the Eivind Austad Trio, and Knut Kristiansen & Bergen Big Band.
Percussionist Olavi Louhivuori, who composed five of 'Sun Sparkle's' songs, studied drums and composition at the Sibelius Academy. He made his reputation with three influential bands: the Joona Toivanen Trio, the Ilmiliekki Quartet and the Sun Trio, before touring and recording with the great Polish trumpeter Tomasz Stanko. Olavi has has also played with Anthony Braxton, Marilyn Crispell, Susanne Abbuehl and Kenny Wheeler. He has released several albums with his own band and as a solo artist, and was awarded an Emma Prize (Finnish Grammy) with the band Oddarrang in 2007.
Previous album Sun Moee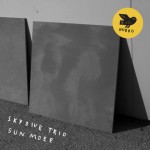 The trio has been working extensively together for many years, on Mats Eilertsens 2 earlier Hubro-albums "Radio Yonder " (2009) and "Skydive"(2011) as well as Mats Eilertsens comissioned work for 7 musicians "Rubicon" at the VossaJazz-festival in 2014.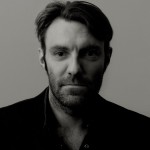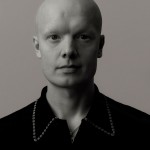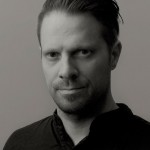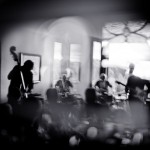 "noe av det fineste vi har hørt på jazzfronten så langt i år"
Svein Magnus Furu, Kulturnytt Nrk P2
"En trio med tre sterke stemmer"
"Samspillet i denne trioen er telepatisk"
"Ein manifestasjon av strålende samspel"
"Ei plate for langt fleier enn dei gitarfrelste"
Dag og Tid (N) English