Harmen Fraanje, piano (NL)
Thomas Strønen, drums
Mats Eilertsen, bass
"And Then Comes The Night" ECM Records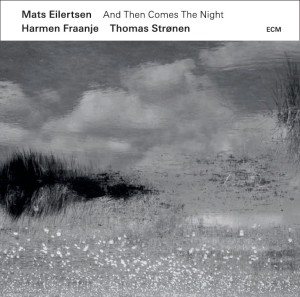 .." a sustained work of near impossible beauty and sublime human interaction"
"A mesmerizing, avant-garde tour de force of exquisite, emotional tenor with exploratory shadings of tone, timbre and unshakeable pitch»
"I can't stop listening to a new jazz trio album from Norwegian bass maestro Mats Eilertsen. I find it stunningly beautiful.."
"And Then Comes the Night is an album that reveals new sonic delights upon each listening, and I can't recommend it highly enough.»
KCRW (Us)
"this is just a lovely album…. ……it unfolds like a dream, light and airy.."
Steve Greenlee, Jazztimes Magazine
"..a sort of world record in creative collective development of written passages"
"There is a lot of piano-trios. Only a few are as unique as this one."
Lars Mossafinn. Dag og Tid.
"The beautiful cautiousness hits hard"
A.Andersen. Aftenposten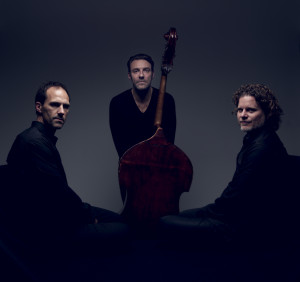 Norwegian bassist Mats Eilertsen has been a distinctive presence on ECM recordings by, amongst others, Tord Gustavsen, Trygve Seim, Mathias Eick, Nils Økland, Wolfert Brederode and Jacob Young and has long maintained several projects of his own, including this trio, now in its 10th year of existence. And Then Comes The Night is an album of subtle group music, sidestepping many of the conventions of trio playing, in a recording that demands and rewards concentrated listening.
Mats Eilertsen (b. 1975, Trondheim, Norway)
is one of the finest and most distinct bass players on the Norwegian jazz scene of today. His skills and musical maturity make him the perfect trio member. He has a special warm and lyrical way of treating the bass, being steady and experimental at the same time, bringing it all together and yet showing openness, willingness, and constantly searching for new sounds.
Mats is a highly attractive musician and can also be heard as a member of the three ECM-asociated groups Tord Gustavsen Ensemble, the Source, Trygve Seim, Wolfert Brederode Quartet, as well as several albums on the Hubro-label.
He has participated on numerous recordings.
https://www.matseilertsen.com/
Pianist Harmen Fraanje (b. 1976 in Roosendaal, The Netherlands)
According to the internationally renowned website AllAboutJazz 'Harmen Fraanje is emerging as one of the most impressive young European pianists of the past decade.'
He leads and coleads several groups like trio Reijseger Fraanje Sylla, a quartet with Fredrik Ljungkvist, Clemens van der Feen and Tristan Renfrow, a duo with guitarist Anton Goudsmit.
Besides that he's a sideman in several groups of Norwegian bassplayer Mats Eilertsen and member of the Michael Moore Quartet.
With these projects he frequently performs at festivals and concert
venues throughout the world. Recordings of the projects he's involved in have been released by eminent labels like ECM, Winter & Winter, Hubro Music, Challenge Jazz.
Harmen collaborated with the likes of Ambrose Akinmusire, Mark Turner, Kenny Wheeler, Thomas Morgan, Tony Malaby, Cristina Branco, Ben Monder, Werner Herzog, Perico Sambeat, Igor Roma.
Harmen is in the faculty of the Conservatory of Amsterdam where he teaches principal subject Piano Jazz and ensembles. Furthermore he's an Artist in Residence at the Fontys Conservatory in Tilburg, the Netherlands.
Harmen lives in Amsterdam with his wife Esther and their three sons.
Thomas Strønen (b.1972 in Norway)
is founder and leader of the norwegian/british band food, with british sax player Iain Ballamy.
Thomas Strønen has been an ECM recording artist since 2005 when the label released his album Parish, with Bobo Stenson, Fredrik Ljungkvist and Mats Eilertsen. It was followed by recordings with Food, Strønen's duo-plus-guests project with Iain Ballamy. Food's discs
He runs and composes for the ensemble Time Is A blind Guide and they have released 2 albums for ECM.
Humcrush is a duo with keyboardist Ståle Storløkken (and sometimes Sidsel Endresen)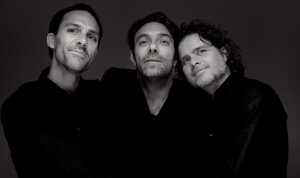 Previous albums